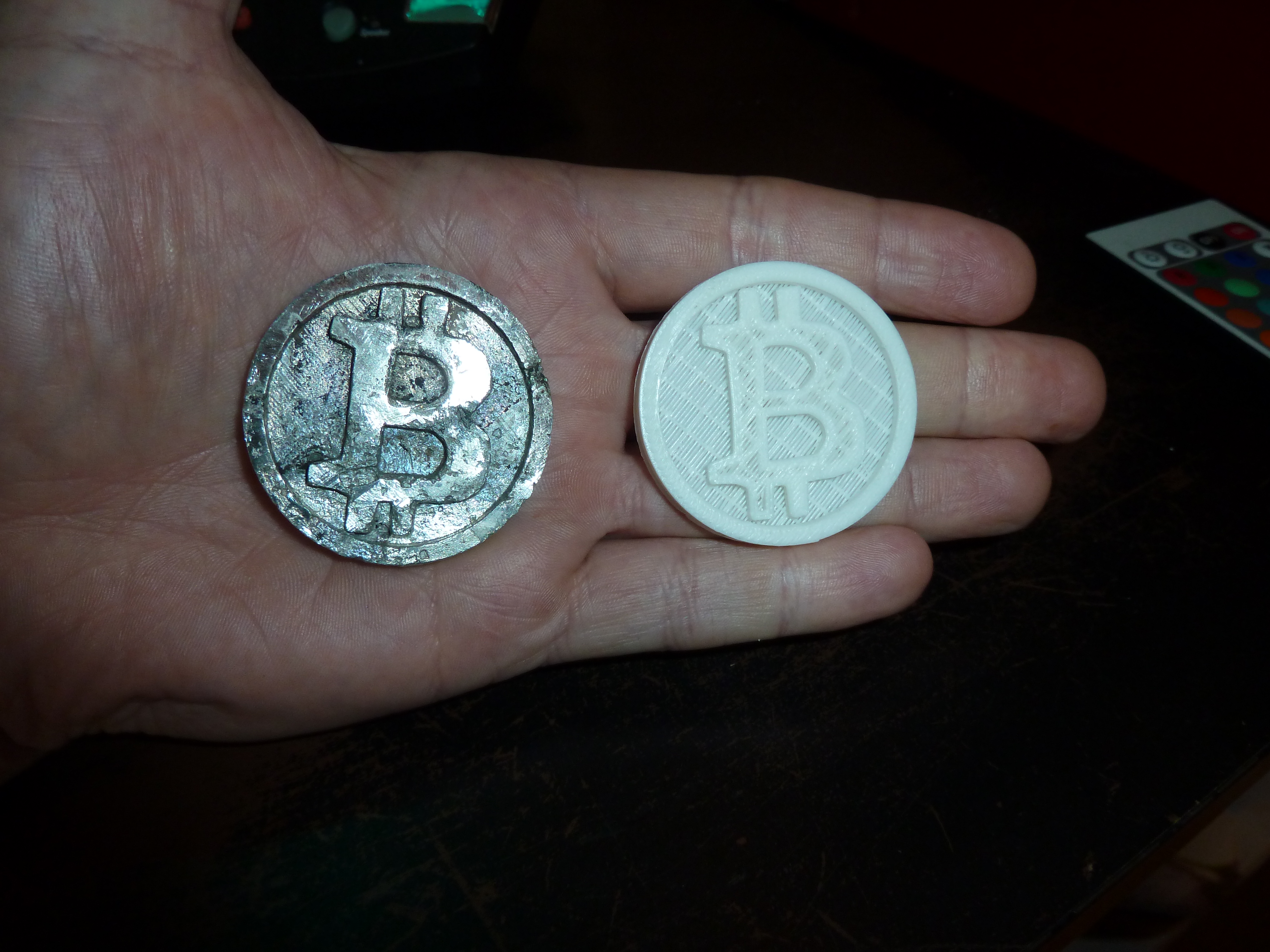 TL;DR: It works, try it.
I finished off the furnace with another couple of pounds of refractory cement, and let it dry for a couple of days, then fired it slowly over a few hours to burn out the rest of the water. Things looked solid, so the next step was to try and cast something. Of course, my first thought was to "forge" some currency, and the results are below: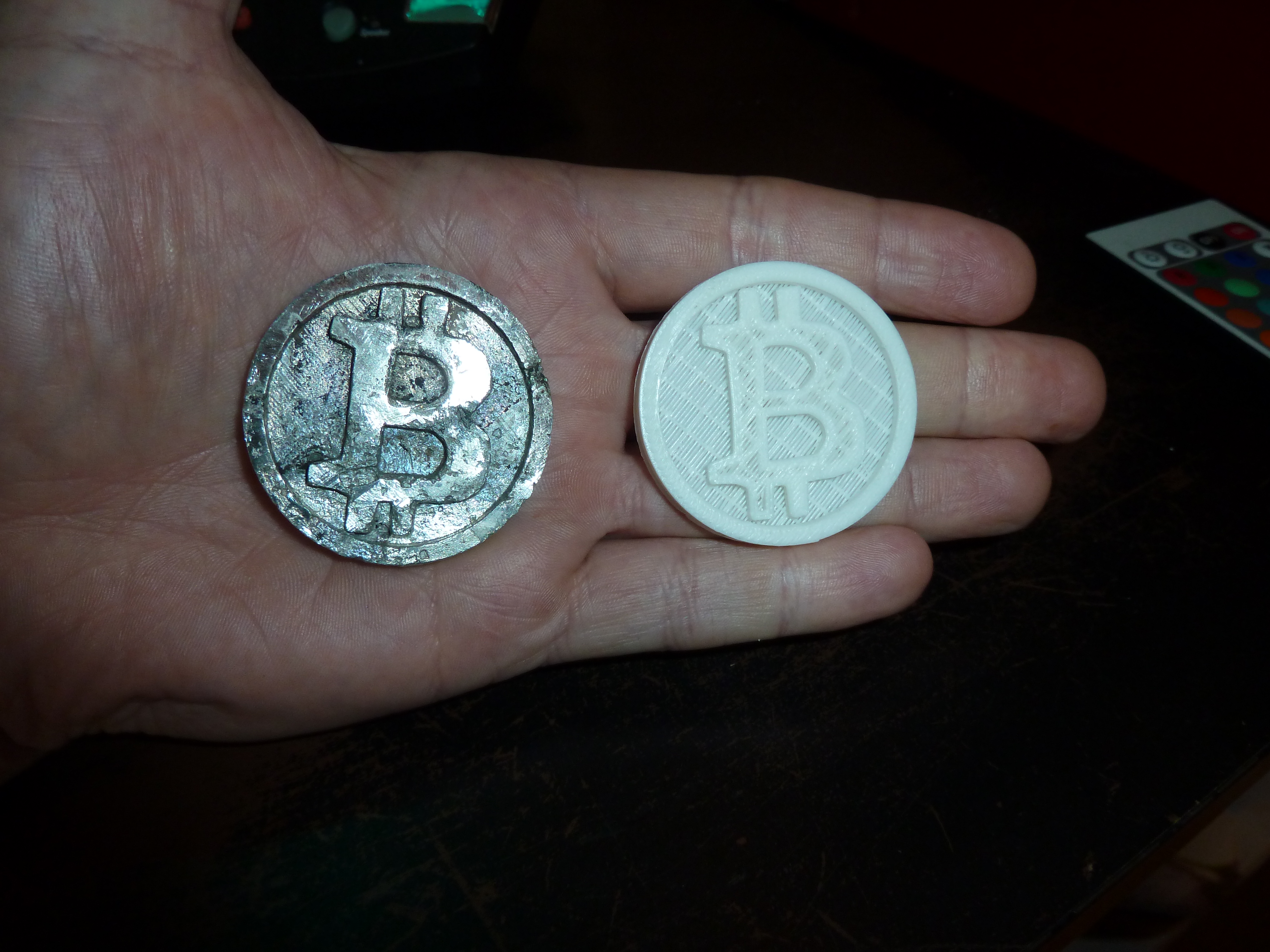 It looks like I needed to burn out the PLA for a bit longer, as things bubbled and hissed a bit when I poured in the Metal. The plaster definitely needed more burnout too, since it cracked and released some steam, but overall, the process works. Just be patient with the burnout, and run it for a really long time to make sure you get all the water out (and/or keep your investments thin as you safely can).
Overall: Success! I'll be doing Aluminum next, casting some 80/20 compatible parts for my new 3d printer design.