I've been hanging around in the Fur section of Dressew a lot lately. Dressew is the best fabric store in Vancouver. It's huge! They also have the largest selection of fur fabric anywhere in the lower mainland, which attracts a certain…clientelle. Before you ask, I wasn't buying any to wear! I've started on a few new projects which require vast quanities. The first is Oleg the Yeti: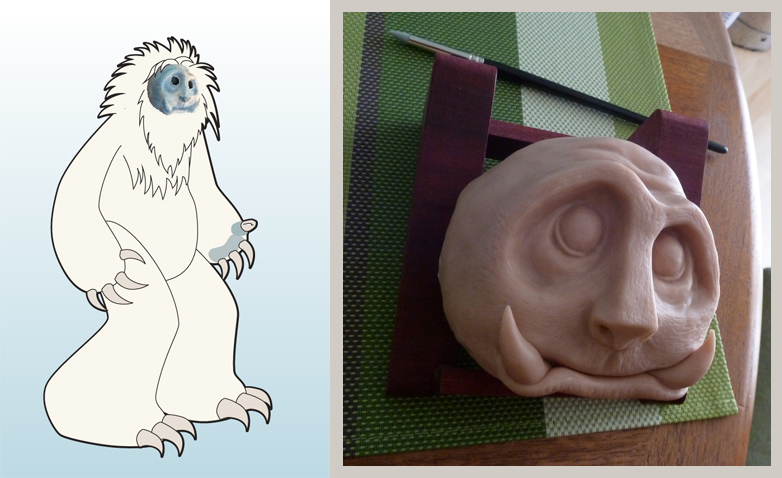 He'll stand about 30" tall. I'm making a Sasquatch next!
We cut out the fox and raven parts of the pub sign today on the CNC, so I'll be carving that soon hopefully. Also, we've almost finished the clock - just need to cut out the 3 engraved brass circles and secure the clock part in place.