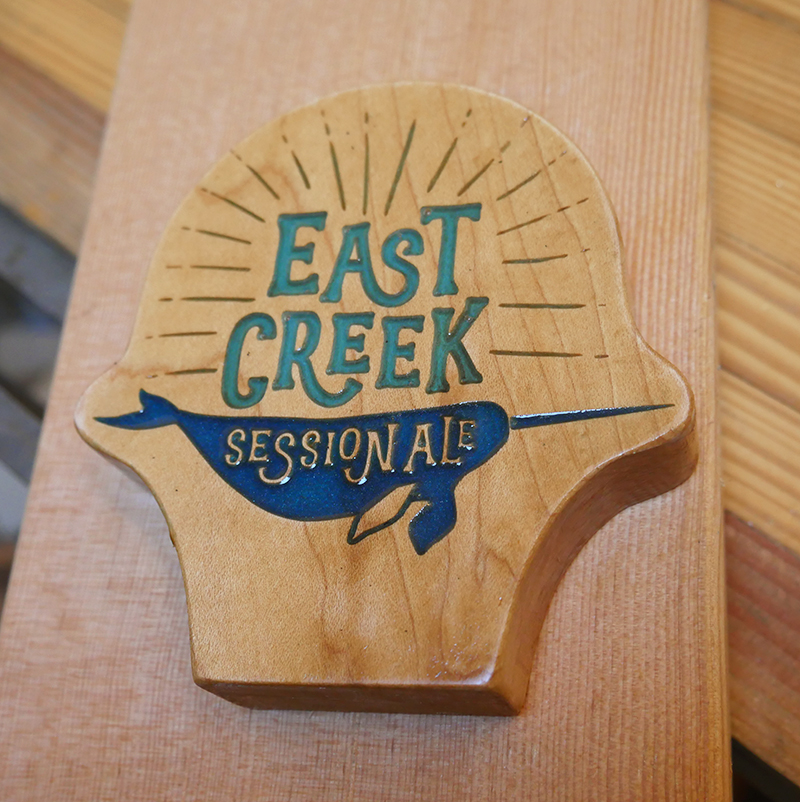 Thanks everyone for voting on your favorite East Creek Session Ale tap handle!
The Narwhals were the clear winner and not just because my Dad voted 50 times.
Below are a few photos of the taps I've been working on this morning.
We'll be working on lots of new designs in the coming weeks as well as a few jigs and racks that will make the process much faster. We're hoping to have a shop set up in the next few months with tap handles to start and cooled beer towers, stools, bar tops, signs etc. down the road.
We believe any home that doesn't have its own private pub is just uncivilized; (background music swelling) an oversight by home builders causing needless deprivation and suffering. We want to change that. You can call us heroes, but we're just regular people that want to change the world…(camera pans out, background music crescendo!) one home pub at a time!