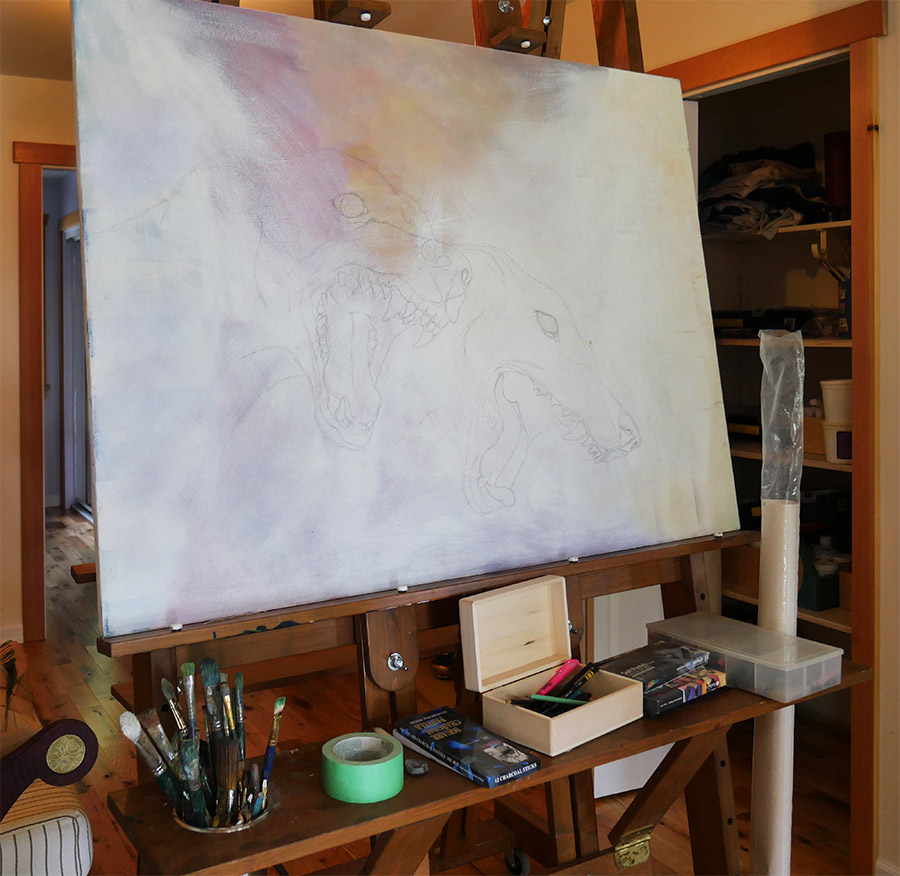 Some of my most treasured possessions are things that people have made me. A scarf from my niece, a quilt from my Mom, paintings from my Mother-in-law, an intricately wood burned Ouija from a friend, a drawing from my nephew…the list goes on. I'm lucky to have family and friends that love to make things, and better yet, love to give them away. One of these treasured possessions is my monster easel. It was built for me by my father-in-law Alvin. In true Al "Go big or Go Home" style, it's a monster. Over 9ft tall, it holds multiple canvasses up to 8ft tall on both sides. Today, I wheeled the big boy out to work on a few drawings.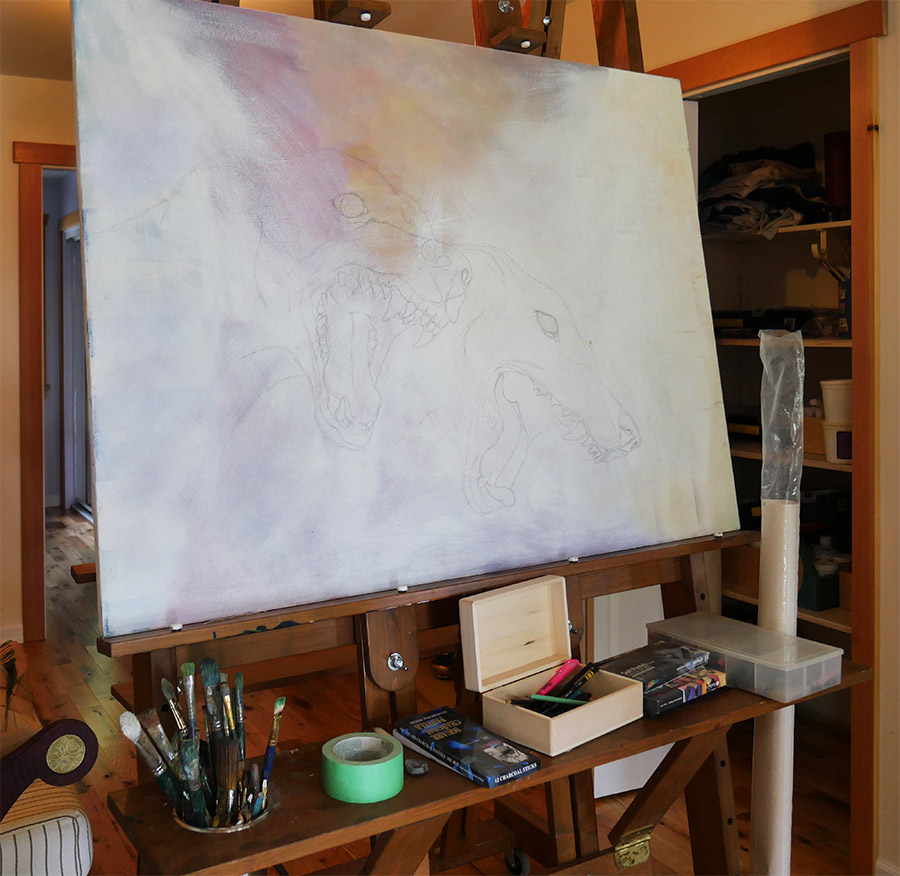 Speaking of things I treasure, finally finished Emma's bench this weekend. It wasn't up ten minutes before Scrappy the crow crapped on her face. Thanks Scrappy. Asshole. Scrappy is the crow that I nursed back to health a couple years back. He used to fly in the house to steal Emma's food from her bowl. He still comes to hang out every summer, now with his mate. I'll post a photo of him one of these days. Probably a photo of him being an asshole.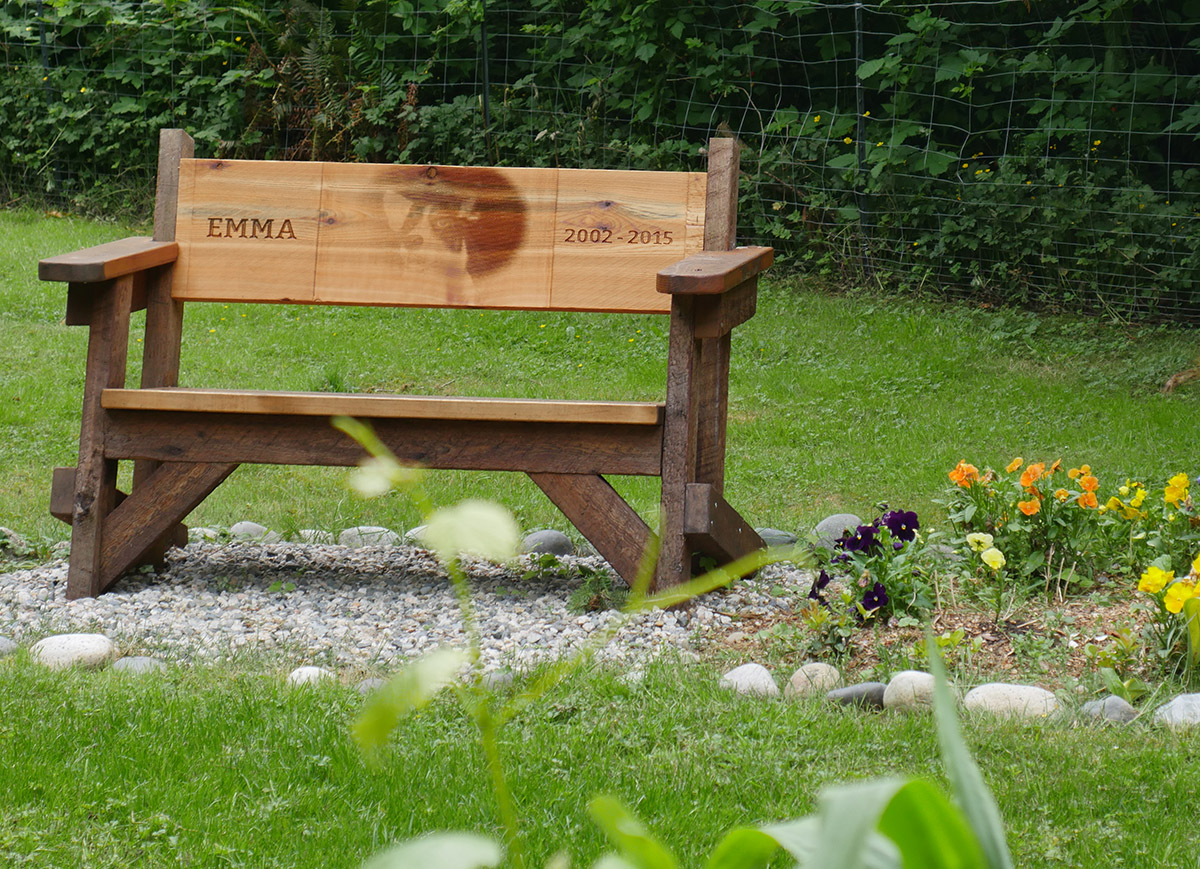 It was a perfect weekend to work outside in the sun. Millie found a sweet shady spot to cool down. Hmm seems to be a dog theme today.