Finally getting some shop time in this weekend after spending every spare moment of the past couple of weeks prepping the garden for the growing season. Projects seem to be piling up faster than we can finish them. It's been a busy winter with work and reno's but spring brings longer, warmer days and more time spent on fun workshop projects.
Progress on the Workshop window and door lintels is happening slowly.
The workshop has 3 doors, a large 9ft wide window and a patio door. Each of them has 4inch fir trim and will be topped with a custom designed lintel.
These start out with my rough pencil sketches:


get fleshed out in Illustrator:


Derek takes the files and sets them up in 3D software to plan the cuts then the magic starts as we watch the CNC make an idea into a real object. Our new Fein sanding and cutting tool makes the finishing go a lot quicker: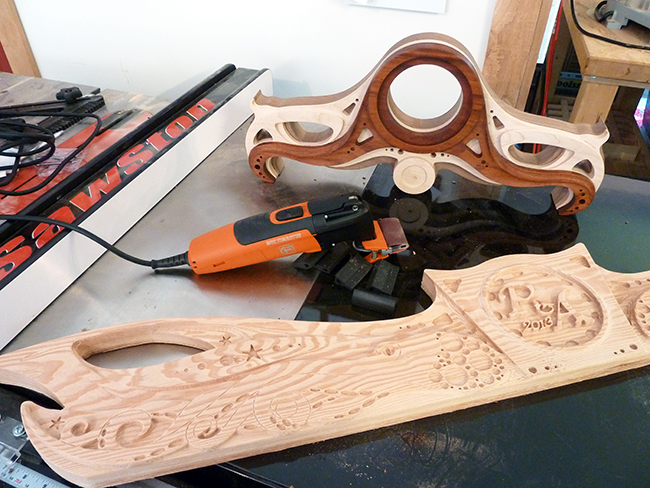 Here's a pic of one of the door lintels. Still lots of finishing to do and the final varnish but you get the idea.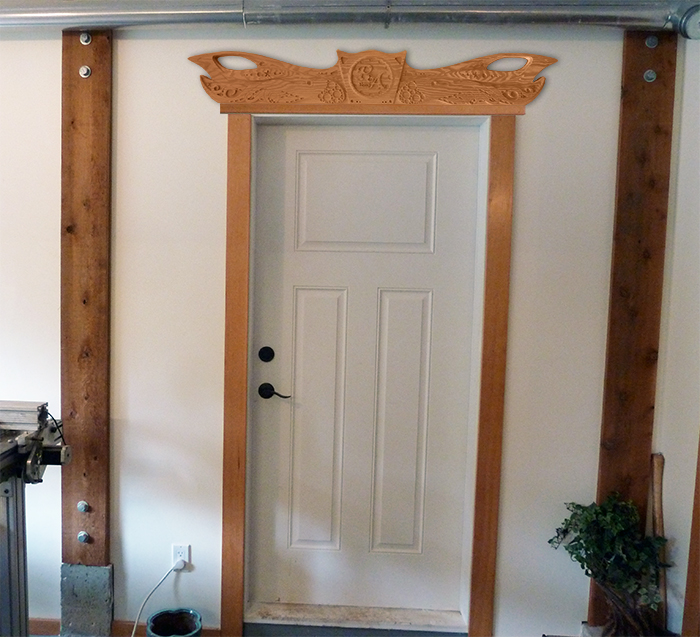 I'll post more photos when they're all up!