Chapter Three - The Workshop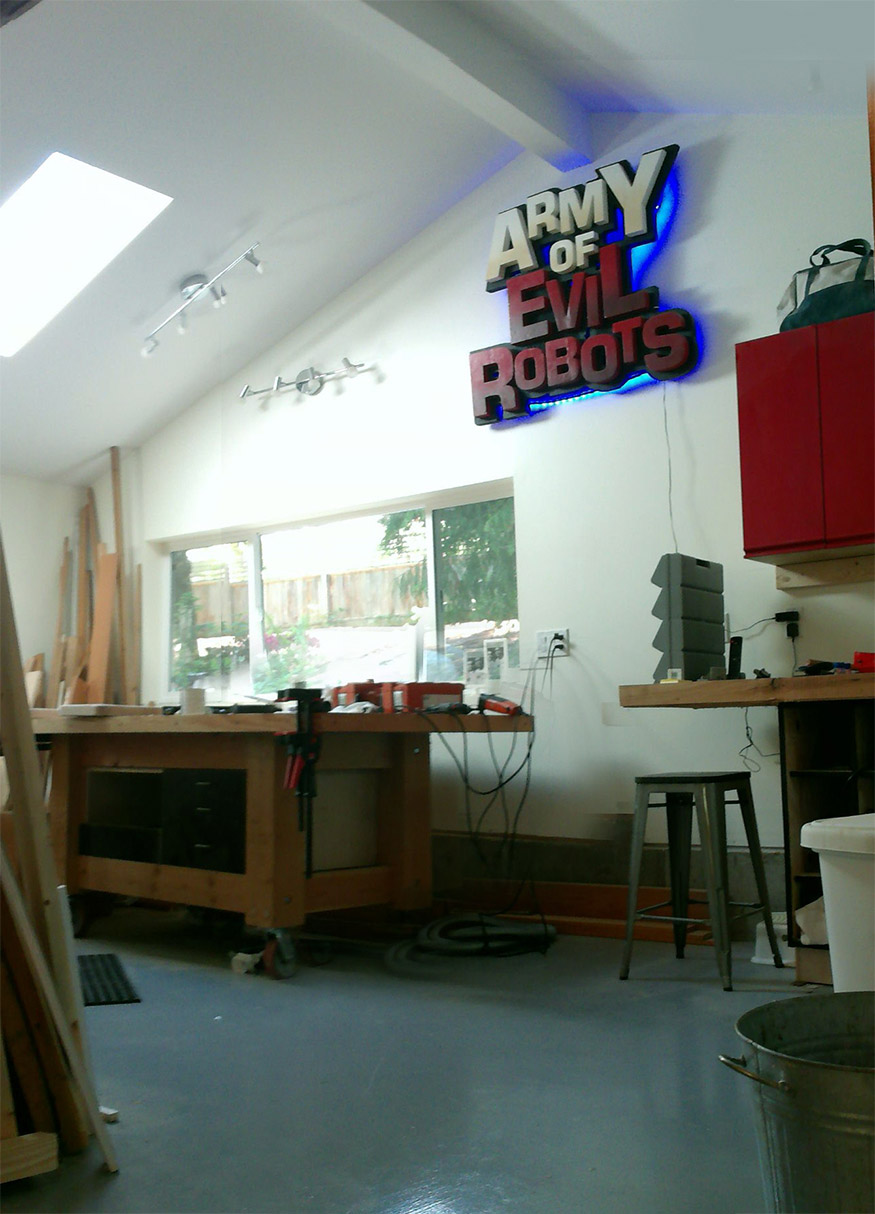 Last but not least, the workshop. There is still much to do here, window trim and much of the finishing and counter-tops etc. However I thought I'd post a photo of the new extension.
I'll post more photos as we finish more.
[caption id="attachment_784" align="aligncenter" width="875"]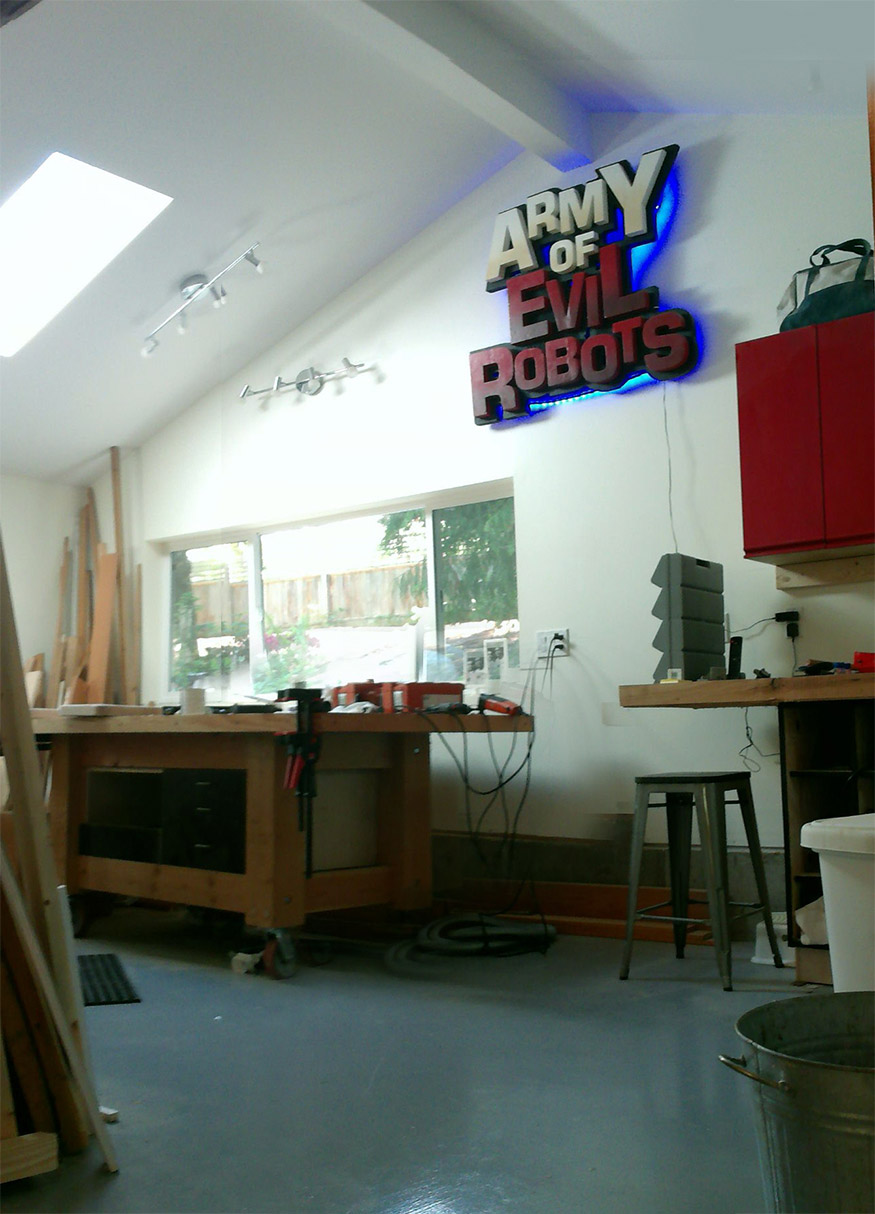 That's my workbench that Derek built from the old bowling lane wood. (Thanks Honey) Also on the right you can see our old kitchen cabinets re-purposed and spray-painted red and black.[/caption]
Also a few shots of the landscaping . The garden got pretty torn up during the renovation but you wouldn't know it now!