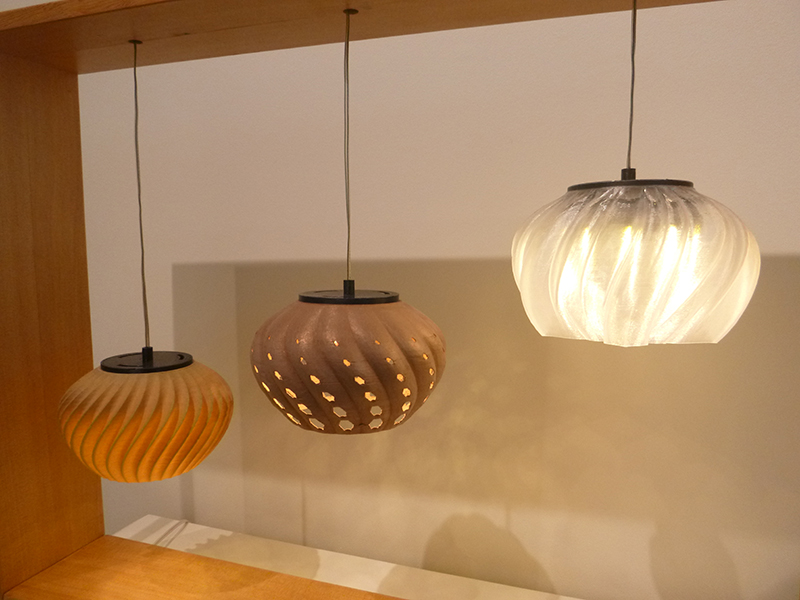 Finally getting around to posting these lamps. We are going through some pretty major renos this year including our kitchen with a bar area. (Yes, of course it's going to have plumbed in beer taps, did you really need to ask?) We'll also be installing hanging pendant lights over the bar top and I'd been thinking about 3D printing our own. This year we were involved in an art show as well as the Synchronicity Festival and I made the lamps my project. Designing these shades is super fun and addictive. I've probably made around 20 designs. These are the 3 we chose to show.
The left hand one is printed from wood filament, the center from copper filament and the right from PLA plastic. They're all printed on Derek's first 3D printer. That printer is probably 5 years old now and still going strong!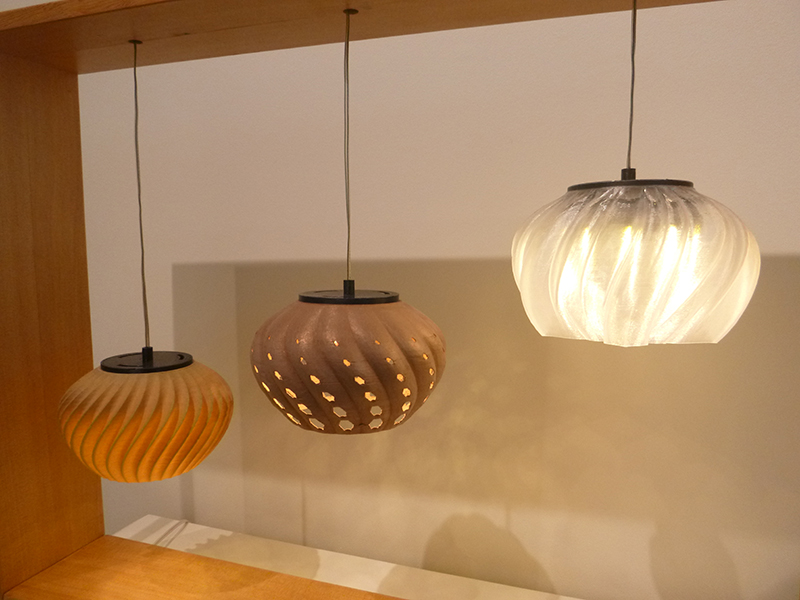 I think we will be going with a series of 3 of the PLA shades for the bar top. I'll post a photo once the renos are done.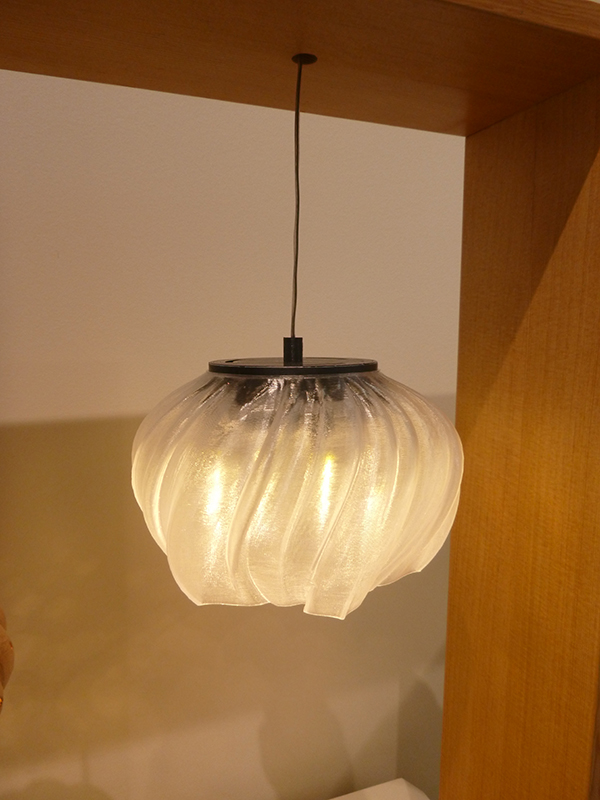 Derek designed and built another 3D printer for the shows which we will post about in the next week or so. It's a powder bed printer. He is currently working on his 3rd printer. Hopefully it will be finished in the next couple of months.